Salesforce is proven in business. We deliver this proof to your individual business environment.
Voltum Consulting is a premier Salesforce Implementation & Consulting Partner.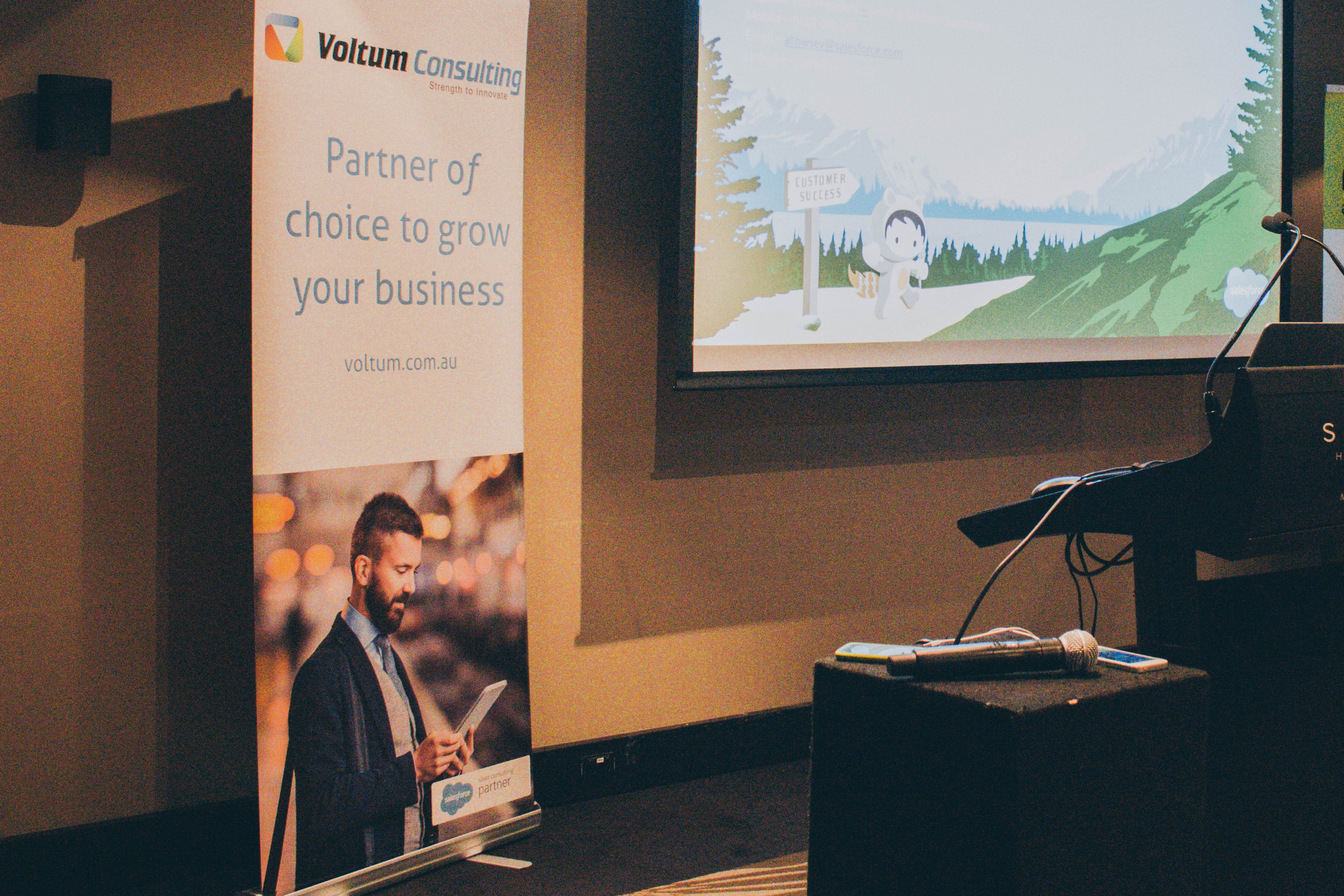 We specialise in both the depth and breadth of Salesforce. And in understanding your business. We deliver with three guarantees:
1. On time
2. On budget
3. On specification
Our knowledge, industry experience, and premiere Salesforce certification, empower us to deliver the Salesforce advantage you desire for your business.
1. We learn to understand your expectations of Salesforce, by working with you to scope the project. Through a series of workshops with you, we identify the most effective and efficient options for realising the Salesforce advantage for your business.
2. We agree with you the specific scope of deliverables to ensure your business realises the best return from your Salesforce investment.
3. We develop specific uses of Salesforce for your business, and customise things appropriately
4. We test our work in real-time, by working with your staff to play back the desired processes of your business on your salesforce instance.
5. We deliver the overall Solution. On time. On budget. And on your expectations.
More About Us